In the Gloaming (1997)
- In the Gloaming (In the Gloaming)
Oyuncular:
Glenn Close, Bridget Fonda, Whoopi Goldberg, Robert Sean Leonard
Yönetmen:
Christopher Reeve
Ülke:
USA
Dil:
English
Ödüller:
Nominated for 5 Primetime Emmys. Another 8 wins & 11 nominations.
Danny, dying of Aids, returns home for his last months. Always close to his mother, they share moments of openness that tend to shut out Danny's father and his sister.
---
Nerede(n) izlenir ?
Abonelik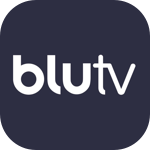 ;
Kirala - Satın Al
;
Fragman ve Elestiriler