Akiresu to kame (2008)
- アキレスと亀 (アキレスと亀)
Oyuncular:
Takeshi Kitano, Kanako Higuchi, Kumiko Asô
Yönetmen:
Takeshi Kitano
Ülke:
Japan
Dil:
Japanese
Ödüller:
1 win & 1 nomination
Machisu is a painter. He never had the success he thinks he is entitled to. Regardless of this, he always remains trying to be successful. His wife Sachiko keeps supporting him, despite all setbacks. Machisu, the only son of a rich collector, has a childs love for painting. Praise from a famous artist friend of his father inspires the young boy to dream of becoming a painter himself. s a young man, poor loner Machisu manages to attend art school with money earned from working. He is introduced to an unconventional world of bold creativity but he also gets his first bitter taste of harsh criticism from a dealer. Encouragement comes in the form of attractive clerk Sachiko who is convinced that she alone understands him. Marriage is soon followed by a daughter, as love and hope drive Machisu to commit even more deeply to his art ...
---
Nerede(n) izlenir ?
Abonelik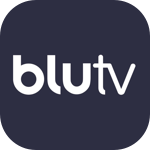 ;
Kirala - Satın Al
;
Fragman ve Elestiriler