Merci pour le chocolat (2000)
- Merci pour le chocolat (Merci pour le chocolat)
Oyuncular:
Isabelle Huppert, Jacques Dutronc, Anna Mouglalis
Yönetmen:
Claude Chabrol
Ülke:
France, Switzerland
Dil:
French
Ödüller:
5 wins & 4 nominations
Box Office:
$443,238
İzleyici Kitlesi:
Not Rated
Mika is the wife of celebrated pianist Andre Polonski and stepmother to his son, Guillaume, whose mother died in a car wreck on his sixth birthday. Their lives are interrupted by the unexpected arrival of Jeanne, a young woman who has learned that she was almost switched at birth with Guillaume whilst in hospital. Also a pianist, Jeanne harbors a suspicion that she may be Andre's daughter. Andre undertakes to continue her piano tuition, but, on entering the Polonski family, Jeanne begins to notice the icily controlled Mika behaving strangely. Her suspicions aroused, Jeanne begins the dangerous task of unraveling Mika's dark past of secrets and lies...
---
Nerede(n) izlenir ?
Abonelik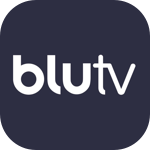 ;
Kirala - Satın Al
;